Covid-19 Updates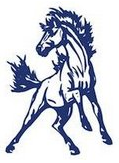 ---
Contacting Staff
If there is need to contact a teacher. Everyone can be contacted through the School Staff link under the News and Events header.
Updated Contact Information
If any staff, parent/guardian or student changes email or phone contacts, please email either mpoxleit@kelliher.k12.mn.us or lolson@kelliher.k12.mn.us to get the latest school and student information.
Homelessness
If your child is experiencing a homeless condition please contact the Kelliher School- Carly Amsden at (218) 647-8286 ext. 1211.
Student and Teacher Expectations
5/21/20
Graduation on Saturday May 23rd, 2 PM start, will be streamed and on the radio. KKWB 102.5 out of Bemidji will be broadcasting the graduation on the radio. Also, the school will have a video stream of the graduation if you would like to watch. Link will be put up on the day on the school's website and Facebook.
5/21/20
You are invited!
What: Mustang PRIDE Drive-By Farewell
When: Friday, May 22, 2020 - 1:00 p.m. - 2:00 p.m.
Where: Kelliher School Main Entrance (bus lane area).
Kelliher School staff will be standing 6 feet apart along the parking lot at the Kelliher School. Caregivers are invited to slowly drive by, wave, and say goodbye for the summer.
*******Students and caregivers must stay inside their vehicles at all times!*******
If you plan to attend, start your drive at the main entrance parking lot at the Kelliher School.
Please remember that PARENTS/CAREGIVERS and STAFF have the right to NOT participate due to Covid -19 concerns.
5/15/20
The school's food services will be ending on the last day of school, May 22nd.
May 20th - May 22nd: Student's personal belongings can be picked up at the school and School property can be dropped off at the school from 7:45 am - 3:45 pm.
Student's will be allowed to keep their chromebook over the Summer break. If you do not want to keep the chromebook over Summer break. Please, drop the chromebook off during the May 20th - May 22nd drop off times.
Hope everyone has a great Summer.
5/6/20
5/4/20
Update to Distant Learning Plan
4/28/20
Tell your students/families they can take pictures of themselves dressed up at home and email them to you, myself prude@kelliher.k12.mn.us or Chase cpink@kelliher.k12.mn.us.
If the students/families send pictures to you-you can send them to me or to Chase and we will post them on our school Facebook Page and Website.

Thanks for all you do...especially during our distance learning.

Awesome Attendance Attire Week: Distance Learning.

Monday: Super Hero Day-Not all Superheros wear capes-Who is your SuperHero and dress like them.

Tuesday: Crazy Distance Learning Hair/Hat Day

Wednesday: Favorite Sports Team Day-We don't have sports going on right now but we can wear our Favorite Sports Gear

Thursday: PJ's Day-Distance Learning Comfy Outfit Day

Friday: Mustang Pride Day-Show your Mustang Pride-paint your face, wear your Mustang Gear, show your school spirit.

Once again thanks for all you do for our students.
4/24/20
Yesterday at 2 PM, Governor Walz announced that distance learning will be extended through the rest of the 2019-2020 school year.
The school will continue delivering meals and services to students.
4/9/20
Go to Student/Parent Resources for Google Classroom turorial.
All MCA testing is cancelled.
4/2/20
KELLIHER SCHOOL BOARD MEETING
THURSDAY, APRIL 9, 2020 7:00 P.M.
AT SCHOOL CONFERENCE ROOM
BOARD MEMBERS WILL JOIN THE
MEETING REMOTELY.
3/25/20
Meals Consent Form for school closure past March 27th
All kids can eat for free - our enrolled students will have theirs delivered.
Forms need to be received for ANY delivery - food or materials. It is consent for any staff member to go to their homes during this time to deliver these items.
Feel free to include this as an attachment in your emails to parents/students for them to complete and get back to us.
Any enrolled students of Kelliher School will get the meal/material deliveries. Students of any other school who live in the area can still receive lunches. Those families would need to sign up and pick up the meals, they won't be delivered.
Examples:
Kid 1 lives in Northome and goes to Kelliher School = is a resident of Northome so can get meals from Northome if they choose, but since a student of Kelliher and can receive meals from Kelliher, of which will be delivered to their home along with materials - they need to return Consent Form to us
Kid 2 lives in Kelliher and goes to Northome = is a resident of Kelliher School and can receive meals from Kelliher - they need to sign up daily/weekly and pick up the meals at Kelliher School
Anyone who doesn't want any meals delivered should call us so we can note/plan accordingly.
All school meals under these programs are free of charge to anyone even if they don't qualify for free/reduced meals.
Please let me know if you have any questions!
Thanks again for your continued patience through this!
Aliza
3/25/20
Due to social distancing, Kelliher School is cancelling the "Taste of Kelliher" scheduled for April 18, 2020. The money raised from that event funded the Kelliher Alumni Scholarship.
Kelliher seniors need your help! There is no way for us to have another gathering or to sell products door-to-door. So...we need your donations! Please consider mailing a donation for the Kelliher Alumni Scholarship. We hope to raise enough money to award the same amount as we gave last year. If we do that, it would be awesome! Any money over and above that amount will be added to the principal in the Alumni Scholarship account.
Cynthia Celander, Kelliher School, P.O. Box 25, 9Kelliher, MN 56650
Please share this with other Kelliher Alumni. I know we have many generous and supportive community members, and we appreciate your continued support.
3/18/20
Parents and students that would like to participate in the meal distribution program and are unable to make it to pick up at the Kelliher School. Other options for parents in the Red Lake or Ponemah area is to contact your local community center or tribal programs for school based meals and/or wifi access.
If in Blackduck or Northome districts please contact your district school for their lunch programs.
Also parents and students please check emails and records daily for updated information.
Please contact teachers and staff according to student needs.

3/16/2020
Due to the corona virus outbreak we have some updates on services/activities at the school.
The end of the third quarter has been changed to last Friday March 13th 2020. Students have the opportunity to submit work into the school during this layoff ending on the 27th of March.
Second is the postponement of all student based after school activities including targeted services until school is back to regular hours.
Third all Community Fobs will be turned off during this time, until regular school hours are in session.
How to use technology tutorials will be up later in the week for students that need help accessing material being used by their teachers.
The National Honor Society and FCCLA sponsored Easter Egg hunt will not be held this year due to the current situation.
There will be no Spring Parent/Teacher conferences originally scheduled for April 1. However teachers will be contacting parents/guardians to schedule a telephone conference instead.